Proceedings WOSA 3 Conference 2018
 
Andrew Hankey(Speaker), Karsten Wodrich(Speaker), Prof. Steve Johnson(Speaker), Marinus Kort(Audiovisual)
Prof.Joanna Dames(Speaker), Tanay Bose(Speaker) Prof. Craig Peter(Speaker), Marco Balducci(Speaker), Modjadji Makwela(Speaker)
Not Present Lourens Grobler(Speaker), Tinus Oberholzer(Speaker), Suvarna Parbhoo(Speaker), Lance Rasmussen(Speaker), Dr. Peter Ashton(Speaker)
Index 
1. Opening address
WOSA chairman Bill Mincher
Bill Mincher enjoys the outdoors and served many years with FOSAF the Federation of Southern African Fly Fishers. During this time he was instrumental in creating the successful Yellowfish Working Group (YWG) which is cited as one of the greatest success stories in angler-driven conservation ever achieved in South Africa. Together with enthusiasts from the three Gauteng Orchid Societies of Witwatersrand Orchid Society, North Gauteng Orchid Society and East Rand Orchid Society, they formed Wild Orchids Southern Africa (WOSA), based on the principals of the YWG. WOSA is now going National with support from the other regions gaining momentum.
 Welcome
It gives me great pleasure to welcome you to our Third National Conference. Since the launch of WOSA at the 21st World Orchid Conference a lot has happened although it seems like only yesterday. We have registered as a Non-Profit Organisation and a Public Benefit Organisation which allows us to issue certificates for donations and tax relief for the donors. We have received two important donations one from Mark Shuttleworth for the launch of WOSA and creation of the Wetland at 21st World Orchid Conference. The other was a donation from Nicky and Strillie Oppenheimer for the printing of the Flowers of Verloren Valei Guide and they also assisted the Proteadal Conservation Association with initial funding for the Albertina Sisulu Orchid court case.
Download the pdf Chairmans-Address-B.Mincher-WOSA3-2018.pdf
2. Natural hybridisation of orchids in South Africa, Evidence and patterns
Prof. Steve Johnson
Professor Steven Johnson's research focuses on pollination biology, evolution, plant speciation, insect-plant relationships, and floral deception and mimicry.
He obtained a B.Sc. (Hons.) and Ph.D. in Botany from the University of Cape Town in 1994. He then worked as a post-doctoral researcher at the University of Haifa in Israel and at Uppsala University in Sweden before moving to UCT where he was a Smuts Post-doctoral Fellow. He is currently a full Professor at the University of KwaZulu-Natal, and holds the DST/NRF South African Research Chair in Evolutionary Biology. During the course of his career he has published or co-published more than 270 peer-reviewed scientific papers and book chapters, as well as four books: Table Mountain: a Natural History (1999), Cape Orchids (2012), Orchids of South Africa (2015) and Floral Mimicry (2017). He has served on the editorial boards of Oecologia, Arthropod-Plant Interactions, and Proceedings of the Royal Society: Biological Sciences and has acted as a reviewer for numerous other journals. He started working at Verloren Vallei in the mid 1990s. 
Abstract

Natural hybridization is an important evolutionary process that can act as a bridge for gene flow between species, generate new variation, and even precipitate formation of new species. Orchids are an ideal plant group for assessing the incidence of natural hybridization as they are well-studied and form hybrids that are relatively easy to identify using floral traits. Here I provide an illustrated compendium of the putative natural orchid hybrids recorded in South Africa and ask whether natural hybridization is concentrated in particular lineages or floristic regions. There are 0.082 reported natural hybrids for every orchid species in South Africa, which is similar to the value of 0.09 reported for angiosperms in general. The largest number of putative natural hybrids is found in Disa (17 hybrid combinations involving 25 species) and Satyrium (11 hybrid combinations involving 13 species). The weighted average hybridization propensity (percentage of possible hybrid combinations realized) for South African orchids is estimated to be 0.92%, which is much lower than the value of 6% reported for orchids in seven other mainly temperate northern hemisphere floras. Natural hybridization appears to be more frequent in the Cape Floristic Region (documented for 15% of orchid species) than in the rest of South Africa (documented for 8% of orchid species). The factors that govern variation in the frequency of natural hybridization among orchid species are still largely unknown and require further investigation.
The full paper is available for purchase from ScienceDirect
3. Propagating indigenous orchids
Karsten Wodrich
Karsten has been growing orchids since he was 14 when he first found a colony of Eulophia ovalis ssp. bainesii in Robindale, Randburg. Whilst studying to become a Mechanical Engineer at the University of Stellenbosch he published a book entitled Growing South African Indigenous Orchids in 1996. After leaving university Karsten stared both a family and a business, and orchids had to take a back seat. Now that both those undertakings have become firmly established he has returned to his love of orchids and is concentrating on propagating species and hybrids from seed. He is currently Vice-Chairman of WOSA. The propagation lab is currently housed in an outbuilding cottage which is also used for visitors that stay for a while. Before the visitors arrive, the complete lab needs to be re-located to various other parts of the house including a Wendy-house. This is now done well in advance after an experience where the visitors came back into the house for breakfast after the first night and shyly asked why the cottage had this peculiar hospital smell to it. It turned out to be the smell of the sterilising solution used to sterilise the laminar flow and surfaces that was still lingering.
Abstract
Propagating South African indigenous orchids comes with its own set of unique problems. Initially, very little data was available on how to grow specific species and genera from seed. Further challenges involve obtaining viable seed, sterilising the seed to obtain contamination-free cultures and then finally de-flasking the plants and getting them to mature, grow and flower successfully.

The presentation is a summary of the work done in the last 30 years on the in-vitro and ex-vitro propagation of indigenous orchids and focuses on some of the pitfalls and successes achieved.
Download the full paper Propagation-of-Indigenous-orchids-K.Wodrich-WOSA3-2018.pdf 
4. The genus Ansellia
Lourens Grobler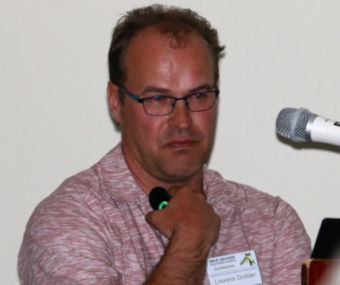 Abstract
The Genus Ansellia consists of one species, Ansellia africana. There are many arguments for more species to be recognised and this will be discussed. I will have a look at the line breeding of the species as well as growing them successfully. I will also discuss the conservation status of the genus, especially in South Africa
5. Evaluating the horticultural potential of African orchids
Tinus Oberholzer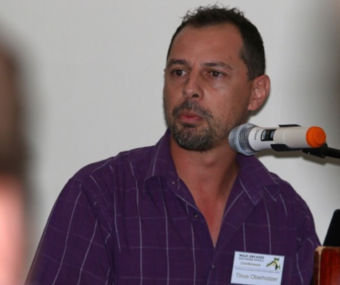 My love for orchids started in high school when I bought my first plant, which, I am pleased to say, is still alive. I matriculated from an Agricultural high school, studied horticulture at the Pretoria Technikon and received my B-Tech degree in 2007. After being employed as a senior horticulturist for some years, I eventually decided it was time to do my own thing. Together with Nollie Cilliers, we started Plantae Orchids, an orchid and rare plant nursery. We strive to supply the local market with the latest hybrids and also sought-after species. As a member the Orchid Society of Northern Transvaal, I soon realized I wanted to become an orchid judge. I qualified in 2008 as a judge with the South African Orchid Council and currently serve on the SAOC board as president. I was the show chairman of the 15th National SAOC Orchid Show hosted by the Rustenburg Orchid Society which is now my home society. September 2013 saw the release of 'Anyone can grow orchids' - a book authored by Nollie Cilliers and myself. We expect it to act as a guide for South African orchid growers and gardeners. This book as well as talks at orchid societies, garden clubs and conferences is my way of sharing a love for orchids with like- minded people. I love seeing orchids grow in nature and we take every available opportunity to go and search for orchids in the natural habitat.
Abstract
Africa is known for the vast open plains which contain the big five, the great migration of wildebeest and zebra as well as the great varied range of wonderful indigenous flora. The Cape floral kingdom is one of the regions with such great diversity. There is, however, a wondrous variety of orchids which can be found on the continent and its surrounding islands. These are perhaps less known. Arguably, the best known South African orchid is Disa uniflora while Angraecum sesquipedale is surely the Madagascan species with which people are most familiar. In the horticultural world, plants from Africa have made a huge contribution. A myriad of species and hybrids with their roots in Africa are known all over the world and produced in their millions to be sold for the use of gardeners and the cut flower trade. We must only think of plants such as Proteas, Perennial and annual plants such as Nemesias, Diascias, Osteospermum, Pelargonium etc; then there are those used as indoor plants in the colder regions or landscape plants in warmer regions, e.g. Clivia, Strelitzia, Asparagus, Dracaenea and the list goes on. Bulbous plants such as Zantedeschia, Ixia, Freesia, Ornithogalum and many others are known and used all over the world. The horticultural value of these plants is undeniable, but can the same be said about the orchid species occurring in our region and the hybrids derived from them? African and Madagascan orchid species and their hybrids are in high demand with orchid collectors in most parts of the world. As far as the species are concerned, the rarer the better or the more bizarre, the higher the demand. This applies especially to orchid collectors and these plants are then sold in various different sizes. They are seldom in flower as people are just too happy to get a plant so they do not mind what size it is. Getting these to flower in their own collection is part of the thrill. But the big question is: Can these plants compete with the pot plant orchids of the world? Do they have it in them to make it through the stringent evaluation most reputable pot plant producers have before taking on a new line into production? Firstly we must clarify what we will define as a plant having horticultural potential. Then we will look at the various trial stages and selection criteria pot plant growers use when it comes to mass production of plants. We will consider the numbers which make a horticultural line viable Then we move on to some species, selected forms/varieties and some of the current hybrids to evaluate their potential, weigh up the pros and cons and suggest a way forward.
Download the full paper Evaluating-the-horticultural-potential-African-orchids-T.Oberholzer-WOSA3-2018.pdf
6. Night and days specialised and diverse forms of Lepidoptera pollination in the orchid Bonatea
Marco Balducci
Marco is fairly new to the orchid scene having previously done an honours degree in invasion biology at the University of Pretoria. Having grown a particular interest in plant-pollinator interactions during his time at TUKS, he proceeded to join up with Professor Steven Johnson and Dr Timo van der Niet at the University of  KwaZulu-Natal. His master's research primarily involves unravelling the pollination biology of the fairly unknown terrestrial orchid genus Bonatea. Marco hasn't looked back since joining the pollination lab in 2016 and has indulged in this interesting and widespread orchid genus, leading him to travel through most parts of South Africa and even warranted a short trip to Kenya.
Abstract
The terrestrial orchid genus Bonatea Wild. includes 13 species and is distributed along, and confined to the eastern seaboard of southern and east Africa, occurring in the grassland, savannah and forest biome. Flowers are typically green and white, strongly scented with a single nectariferous spur. The genus is characterised by extensive basal fusion of the sepals, petals and stigmatic arms with the presence of a perianth tooth in the spur mouth. Here we document several recently discovered pollination systems through direct observation, photography, and motion triggered cameras. Field studies in southern and east Africa showed that flowers of B. antennifera, B. polypodantha, B speciosa and B. steudneri are pollinated exclusively by hawkmoths. These species are characterized by traits such as crepuscular scent emission, pale white-green lower petal/labellum lobes (often threadlike) and long spurred flowers with large volumes of dilute nectar. Bonatea cassidea was visited exclusively diurnally by butterflies. It differs from all other species in diurnal scent, mostly white-coloured flowers with shorter spurs and lower nectar volume. We conclude that floral variation is mainly associated with divergent use of the same pollinators, although differences in scent/colour also play a role in determining specialized nocturnal versus diurnal Lepidopteran pollination.
7. Citizen scientists surveying South African orchids of conservation concern – CREW
Suvarna Parbhoo
Having progressed in the field of threatened plant conservation since 2006, I capacitate a network of volunteers from a range of socio-economic backgrounds to survey and conserve South Africa's plants of conservation concern. I am inspired by creating opportunities for and engaging with students to partake in the sector. I mentor several individuals as they take on internships and progress into the workforce. Determined to increase Human Capital Development within the botanical sector, I engage with 3rd year Botany, Environmental Science, Nature Conservation and Horticulture students at several universities in KwaZulu-Natal, Gauteng, Limpopo and Free State provinces. Apart from my leadership role within the CREW programme, I am the Chair of the Botanical Society KZN Coastal Branch, where I actively support the activities of plant conservation. I serve as Vice-Chair of the Durban Inner-City Faith-Based Conservancy to support the eThekwini Municipality in their efforts to create a greener, healthier, more livable environment in the Durban Inner City. Also, I organize the Botany session at the annual Symposium of Contemporary Conservation Practice to ensure Botany is a prominent theme at the conference as well as on the student award committee.
Abstract
The Custodians of Rare and Endangered Wildflowers (CREW) is a citizen science programme that bridges the gap between science and society. CREW is a partnership between the government agency, the South African National Biodiversity Institute (SANBI), and the non- governmental organisation (NGO), the Botanical Society of South Africa, which brings botanists and the general public to help conserve South Africa's most threatened plants. Furthermore, the programme is regionally-based, ensuring citizen scientists receive hands-on training to ensure specific information is collected over a long-term. We survey and monitor threatened plants across the country while working closely with NGOs, conservation agencies and landowners to create awareness. With 25% of South Africa's plant species listed as threatened or Rare in the Red List of South African plants, programmes like CREW are becoming increasingly important for the conservation of our exceptionally rich botanical heritage. South Africa is home to 483 Orchid species, of which 128 are of conservation concern. The genus Disa has the highest number of species threatened by extinction. The paper shall showcase a few species whereby CREW citizen scientists have contributed to data collection that enabled the species to be reassessed accordingly. CREW citizen scientists are vital for the functioning of this national body. The help that these remarkable individuals provide to the programme is instrumental for the identification of areas in need of conservation. With government conservation agencies experiencing ongoing loss of capacity and funding, the contribution of CREW citizen scientists to the conservation of South Africa's flora is invaluable. The data collected is used to update existing information on plant species of conservation concern and feeds into land use planning and decision making at the different tiers of government. The success of the CREW programme is directly linked to the passionate people who volunteer their time and resources to assist in national conservation efforts.
Download the full paper Surveying-SA-Orchids-of-conservation-concern-S.Parbhoo-WOSA3-2018.pdf
8. Demystifying orchid mycorrhiza interactions
Prof. Joanna Dames
Prof Joanna Dames is a Microbiologist/Mycologist and completed her BSc and BSc Honours degrees at the University of KwaZulu-Natal in Pietermaritzburg. After some work experience she obtained her MSc and PhD degrees from the University of the Witwatersrand where she also worked as a Research Assistance and Technical Officer in Biochemistry. Prof Dames joined Rhodes University in 1997 as a lecturer and was Head of the Department of Biochemistry and Microbiology for over 7 years. She is currently Deputy Dean of Science, lectures in Microbiology and runs an active Mycorrhizal Research group. She has graduated 46 postgraduate students at all levels, and is an NRF C2 rated scientist. She shares her passion for mycorrhizal fungi through public talks and articles. 
Abstract
Mycorrhizal fungi form a symbiotic relationship with the roots of majority of plant species and are divided into various types based on the fungi and host plant species involved and the structures they form in and around the roots of plants. The relationship is regarded as mutually beneficial enhancing nutrient uptake particularly from harsh environments and increasing tolerance to stress and resistance to pathogens on the host plant side. In return, the fungi obtain photosynthetic carbon from the host plant. All orchid species form a unique relationship with fungi belonging to the Ascomycota and Basidiomycota these mycorrhizal relationships have not been studied in South Africa. The orchid mycorrhizal interactions can vary from mycoheterotrophy to mixotrophy. Under natural conditions, a continuum of these relationships are likely to exist. Regardless of the physiological type all orchids are unified by their 'dust seed' morphology and mycorrhizal interactions, which are interdependent. The lack of food reserves to support germination makes these orchids dependent on mycorrhizal fungi for the provision of nutrients and development of the protocorm. The importance and characteristics of this relationship will be highlighted in this presentation.
Download the full paper Demystifying-orchid-mycorrhizal-interactions-J.Dames-WOSA3-2018.pdf
9. Part 1 Diversity of Mycorrhiza with endemic South African orchids Habenaria Barbertoni
Modjadji Makwela
Modjadji Makwela is a student with the University of Pretoria and completed her Bachelor in Sciences in Microbiology at the University of Pretoria in 2016 and has just completed her Honours in Microbiology on the exciting subject of mycorrhiza with her advisor Dr Almuth Hammerbacher and co-advisors Tanay Bose and Prof Brenda Wingfield.

10. Part 2 Diversity of Mycorrhiza with endemic South African orchids Habenaria Barbertoni
Tanay Bose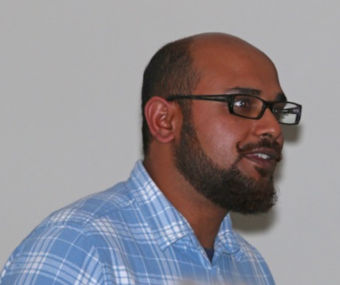 Tanay Bose completed his Bachelor in Sciences and Master of Sciences in Botany in Calcutta in 2007 and then specialized in the taxonomy and molecular Systematics of Fungi – completing his Doctorate in Microbiology with the University of Pretoria last year. Both Tanay and Modjadji will be presenting their paper DIVERSITY OF MYCORRHIZA WITH ENDEMIC SOUTH AFRICAN ORCHIDS. HABENARIA BARBERTONI in two parts with Modjadji kicking off with part 1 and Tanay then taking over with part 2.
Abstract
The conservation of wild orchids requires the presence of mycorrhizal associations. However, for most South African orchids, these symbionts are not known. To identify the mycorrhizal fungi associated with Habenaria barbertonii both culture dependent and independent approaches were used. DNA extracted directly from orchid roots as well as from fungal cultures was used for DNA barcoding. Results showed that H. barbertonii associates with the mycorrhizal genus Ceratobasidium. A culture of this fungus allows for further research into its effect on orchid seed germination. Future research will deal with the implementation of mycorrhizae in conservation approaches for South African orchids.
11. Malawi's mountainous areas are critically important refuges
Dr. Peter Ashton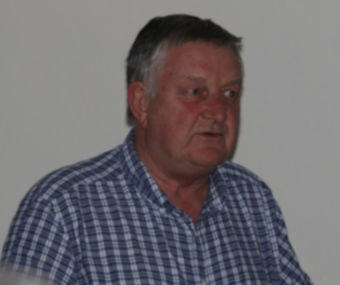 Dr Peter Ashton retired from the CSIR after over 36 years working as an Aquatic Ecologist. During this time his career has enabled him to visit 42 of the 48 mainland African countries. His special interest are the epiphytic orchids of Africa and in his presentation he will explain why MALAWI'S MOUNTAINOUS AREAS ARE CRITICALLY IMPORTANT REFUGES
Abstract
Personal surveys and detailed literature searches indicate that a total of 133 species of epiphytic orchids occur in Malawi, 8 of which are endemic. While over 90% of Malawi's epiphytic orchids occur in the rapidly diminishing areas of moist and dry woodland across the country, most epiphytic species are restricted to relatively small areas of suitable habitat, usually found at higher elevations. Five particular mountainous habitats, three in northern Malawi and two in southern Malawi, contain 108 species of epiphytic orchids, including all the endemic species. These small mountainous habitats represent critically important refuges for epiphytic orchids and deserve improved conservation.
Download the full paper Malawis-mountainous-areas-are-critically-important-orchid-refuges-P.Ashton-WOSA3-2018.pdf
12. Community-based initiatives for the conservation of the Krugersdorp ridges and the Albertina Sisulu orchid
Andrew Hankey
Andrew Hankey is a Botanical Horticulturist and works for SANBI at the Walter Sisulu National Botanical Garden where he is the Assistant Curator / Specialist Horticulturist. Andrew and his Proteadal Conservation Association team including Tony de Castro and Belinda Cooper have been instrumental in pushing the conservation of the Albertina Sisulu Orchid into the public space and his presentation is titled: COMMUNITY BASED INITIATIVES FOR THE CONSERVATION OF THE KRUGERSDORP RIDGES AND THE ALBERTINA SISULU ORCHID. 
Abstract
The conservation of the unprotected and largely unfenced areas where the Albertina Sisulu Orchid occurs would quickly become degraded due to increased pressure from the rapidly urbanising peri-urban fringe which surrounds the population. While work continues to try and secure some form of formal protection, the duties of caring for the greater habitat needs to continue, this has fallen to the community in the absence of any action from the private and municipal landowners. The Proteadal Conservation Association (PCA) was formed in 2012 for the purposes of protecting the remaining ridge habitats from being lost to urbanisation, consequently on the ground activities have largely fallen on the shoulders of volunteer members of the PCA. In this paper we elucidate some of the challenges faced and activities addressed by active members of the PCA and their allies.
Download the full paper Community-conservation-ridge-habitats-Albertina-Sisulu-Orchid-Krugersdorp-A.Hankey-WOSA3-2018.pdf
13. What pollination and reproductive biology can tell us about the rarity of the Albertina Sisulu orchid, Brachycorythis Conica Transvaalensis
Prof. Craig Peter
Prof Craig Peter is Associate Professor at the Department of Botany at Rhodes University. He is interested in a broad range of ecological and evolutionary questions associated with plant pollination biology. Craig is currently undertaking the pollination biology studies on the critically endangered orchid Brachycorythis conica subsp. transvaalensis and will now present the ALBERTINA SISULU ORCHID UPDATE
Abstract
Globally, orchids include some of the most threatened plant species and the entire family is listed as CITES appendix 2 reflecting the breadth of these threats as well as the challenges of mitigating them. The large number of threats are likely a consequence of both narrow habitat requirements of many orchids as well as their specialized biotic interactions. The South African orchid flora includes 481 species (509 taxa: species, subspecies and varieties, but excluding hybrids), across 54 genera but 75% of these species belong to just 11 genera. Of the 509 unique taxa, 334 (66%) are endemic to South Africa, Lesotho and Swaziland. The vast majority of these taxa have been screened by the SANBI red listing efforts. Analyzing these data reveals that 88 taxa (17%) are of conservation concern (EX, CR PE, CR, EN, VU or NT) and a further 42 (8%) are naturally rare but are not currently threatened. Of the 334 endemic taxa, 80 (24%) are of conservation concern and all but one of the naturally rare taxa are endemic. Forty percent of the threatened taxa occur in the summer rainfall areas while sixty percent occur in the winter rainfall areas. Only 49 taxa are found in both summer and winter rainfall areas and two of these are considered vulnerable. Individual species assessments include descriptions of threats. The most frequently implicated threats include invasion by alien vegetation (24% of cases), urban development (19%), Agriculture (15%), overgrazing and trampling (7%), fire mismanagement (6%), collection and flower picking (5%), forestery (4%), mining (3%) and pollinator loss (3%) among numerous others (e.g. medicinal collection, infrastructure development, eutrophication and pollution, erosion and fragmentation). Thanks to SANBI's efforts, South Africa has an advanced understanding of the status of our orchids and the threats that they face.
14. Workshops
WORKSHOP 1 
Facilitator Karsten Wodrich
Albertina Sisulu orchid workshop
'The Conference got underway on Saturday morning with a long list of interesting topics by leading experts on indigenous orchids. The highlight was the Albertina Sisulu Orchid Workshop in the afternoon. It was attended by three Professors from three universities that are involved in orchid research. The main focus of research, for the moment, is on orchid mycorrhiza which is considered one of the key elements in understanding propagation and relocation of ground Orchids, and research is being carried out by the Universities of Pretoria and Rhodes in Grahamstown.'
WORKSHOP 2
RECORDING AND ADDING POPULAR NAMES TO INDIGENOUS ORCHIDS
It was decided to place the discussion with regards to common orchid names on hold pending a proper literature search. That would generate a list of current common names associated to the various species and then a more detailed discussion could be held with respect to finding suitable names for the orchids that did not have common names.
WORKSHOP 3
Facilitator Craig Peter
"BROADENING WOSAS FOOTPRINT AND GETTING PEOPLE INVOLVED" HOW DO WE REACH AND RECRUIY PEOPLE IN THE SOCIAL MEDI AAGER? SAOC. REGIONAL SOCITIES AMD HE FACEBOOK COMMUNITY PROJECT AND INVOLVEMENT (WOSA PROJECTS, CITIZEN SCIENCE, OrchidMAP, SOUTH AFRICAN ORCHIS ENCYCLOPAEDIA ETC.
The discussion held centred around increasing the footprint of WOSA. In particular the plan of having WOSA chapters form in other parts of South Africa was debated. The issue is how to involve the enthusiasts outside Gauteng and a proposal was made to possibly form chapters as sub-committees within existing orchid societies.
Survana Parboo (CREW) opened up the conversation noting that WOSA was restricting itself by only looking at orchid societies. What was really needed was exposure to everyone that was interested in plants and flowers and she suggested that WOSA perhaps affiliate with BOTSOC (Botanical Society of South Africa), CREW and possibly the Wildlife Society. That would open up WOSA to a much much larger and broader audience and allow WOSA to spread its wings beyond Gauteng. Promotion of WOSA could for example include presentations and setting up of banners and posters at BOTSOC meetings. An additional possibility was to be able to tap in on BOTSOC resources (for example promotion in the magazine Veld & Flora). In addition, talks could be done by WOSA for the Association of Botanists.
A further point of discussion centred around the promotion of WOSA via social media. A point was made that many youngsters would not necessarily attend a meeting such as that of the orchid societies yet they would be very active on social media with regards to issues around and concerning orchids. WOSA may need a youngster to run the social media platform like Facebook and in particular also Twitter and Instagram. Examples would be to have live tweets going out from the Conference with interesting snippets of information as the speakers present their papers – or while looking at orchids in the field. That running commentary would appeal to a few and help promote the aims of WOSA at the same time. WOSA needs to find a youngster to handle that. It was also noted that the Orchids of Southern Africa group for example was very active as a Facebook group.
15. Field trips
As we approached the event at the end of January 2018, activity increased amongst orchid lovers to register. We had a record number of 74 registrants of which 2 were International visitors. Ten of these were day visitors. For those with less time to spare the starting time of 9.15 am on Saturday is late enough to allow time to travel to Dullstroom on the day of the Conference and return home afterwards. The conference started with a Long Tom Pass Field Trip on Friday afternoon which was well attended. Approaching the meeting place just before 12:00 it looked like a bush wedding taking place with all the parked vehicles. Lourens Grobler led the guides and members saw and photographed over 24 species in three different locations close to the parking area.  On Sunday morning after the mini workshops Gerrit van Ede organised the field trip at Verloren Valei.'